Horton Drive Through Window Systems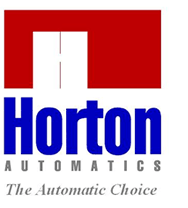 Horton Automatics is a leading provider of service and security windows.
For more information on Horton Doors products please contact Ray Strumbly @ rstrumbly@timberskovar.com
Security Service
Series 8300 Security Windows
Designed for pharmacies, labs, supply rooms and other secure areas where transactions occur. Systems come standard with self-closing configuration and auto locks for additional security. Additional options include bullet-resistant glass and the windows are available in automatic and manual configurations.
Standard Service
Drive-Thru Service Windows
Specified for drive-thru pharmacies in automatic and manual configurations. Available with a choice of counter tops and other custom features.